Atomium Germany July 2023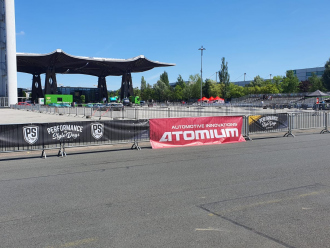 Atomium Tribo-technology is again represented at Exhibition in Germany by our partners & official distributor in Germany kontakt@atomium.shop www.atomium.shop
Again and again many visitors impressed by seeing Engine Works Without Oil - which proves an efficiency of our tribo-technology and high performance of our products Atomium.
We would not say too much extra words - you just have to try it once and you will become impressed and get your own experience of use.
Wider range of the products to restore and support your lovely car with differents units as: engine, trasmission, transfer-case. gearbox, power steering unit, high pressure fuel pump and fuel system.
Learn more about us here www.atomium.eu
Buy online any you need here www.atomiumshop.eu
If you're in Germany - ask directly ouf official distributor here: kontakt@atomium.shop www.atomium.shop www.atomium.eu/germany
LIFE AT FULL POWER WITH ATOMIUM !!!